Weekly Message from the Principal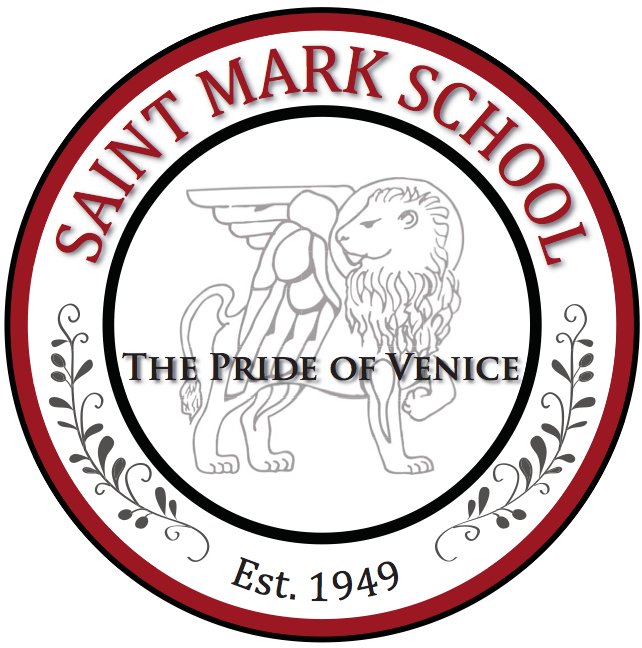 Weekly Message from the Principal,
Mary Ann McQueen
May Crowning:
Tomorrow, May 10, 2019 we honor Mary and we recognize that May is the month to especially focus on devotion to Mary. Prayers to Mary and hopes for her intercession are an integral part of being Catholic. It is particularly fitting that we honor Mary, the mother of Jesus, as we honor all of our mothers!
"The loveliest masterpiece of the heart of God is the heart of a mother," was stated by St. Therese de Liseieux, a French Carmelite nun who lived a short life, dying at the age of 24 in 1897. Her writings and reflections are considered to be those of a mystic and her thoughts, in this case, precise and inspired. Happy Mothers Day to all of our mothers!
Please plan to join us tomorrow as we honor our First Communicants and Graduates in the May Procession and in the mass devoted to honoring the mother of the Catholic Church, Mary.
Teacher and Staff Appreciation:
Tomorrow we honor our teachers and staff for all that they do for the students and families of St. Mark School. Thank you, parents, for all of your preparation and planning for this day, including the lunch and cards for the teachers and staff. Your constant support and all of the Monday breakfasts and Friday lunches have been a real treat! Thanks so much!
Willy Wonka and the Chocolate Factory:
We are thrilled and excited about the upcoming production. The school will be attending dress rehearsal on Wednesday afternoon. We encourage parents to purchase tickets for Thursday evening's production (other shows are sold out) as students really enjoy seeing the show more than once! Congratulations to Mrs. Harrington, Mr. Robinson, Miss Flock and Miss Liu for bringing together such a collaborative project and production. We will be thanking all parent volunteers who have done so much to support the show and recognizing them, appropriately! As usual, the commitment, time, and talent exhibited by many parents has been significant to the Willy Wonka production!
Safety on the Garfield Lot in the Morning:
It is nearly mid May and we all know that the school year is coming to a close in one month's time. However, we want to continue to be very vigilant about safety and security during drop- off and pick-up. It is never safe or allowed to drop students off in the Garfield lot. There are cars coming in and out during the entire arrival time and students must be escorted by their parents onto the yard. If you are running late parting in the neighborhood and walking onto the yard is required. There are no exceptions to this and faculty who supervise this area have grown discouraged by the lack of cooperation around these guidelines. Reminding parents repeatedly is uncomfortable and should be unnecessary. I request that you modify your morning routines (which I know can be a challenge) and plan to arrive in time to safely drop off students using the carline off Coeur D'Alene or plan to arrive early enough to park on the Garfield lot or in the neighborhood and walk your student(s) onto the yard. Once again, it is never allowed to drop students off or to have them run ahead of you when you do part on the Garfield lot. Thank you for your immediate attention to this. If you have questions, please let the office know. At the end of the day play on the Garfield grass is not allowed unless there is a member of the faculty present to supervise the play. At this time, we have made no plans to provide such supervision because most teachers and staff are very busy at that time of the day.
The Biggest Little Farm:
A few weeks ago students in grades 3-8 participated in a very special field trip. This field trip involved attending a documentary film at the Westside Pavilion's Landmark Theatres entitled, 'The Biggest Little Farm'. Students were enthralled by this documentary and the compelling story of the Chesters, a couple who leave city life to embark on a real adventure – converting 200 acres of dead farmland to a bio diverse living farm.
https://www.google.com/search?q=The+Biggest+Little+Farm+showtimes&spell=1&sa=X&ved=0ahUKEwixtPqAqY_iAhWDnp4KHcIXDqMQBQgoKAA&biw=1434&bih=672
National Public Radio recently aired an interview with the Chesters as part of the May 6th episode of 'Fresh Air". To hear the interview, go to the link below:
https://www.npr.org/2019/05/06/720697998/biggest-little-farm-chronicles-one-couple-s-effort-to-jump-start-the-soil
This is such a great story and there is so much about biodiversity, nature, natural habitats, bio diverse farming and sustainability wrapped up into it. It is also shot beautifully as John has a lot of experience as a cinematographer. A special thanks to Kathy Brisacher for making the arrangements for all students in grades 3-8 to attend. All of us had a fantastic time at the movie in our own theatre and picnicking and playing at Rancho Park. It was a great day for all!
We would highly recommend that your family take advantage of the release of this film in theatres this weekend. At the Landmark Theatres on Westwood Boulevard there are even question and answer sessions with the Chesters. What a great opportunity for all!
Progress Reports:
Progress reports are being sent home today with students. Thank you for your careful review of them.
Weekly Message »