Weekly Message from the Principal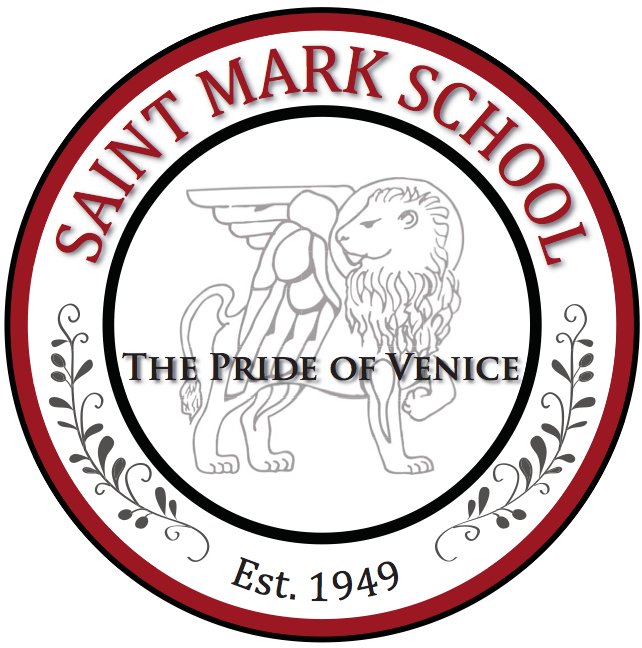 Dear St. Mark School School Community;
It is my great pleasure to introduce myself to you as the new school principal for St. Mark School. My career path has taken me around the world in a quest to learn more about education, but I have found my way back home to where I started and worked for 14 years, Catholic schools in California. Catholic schools do the very best job in forming compassionate and ethical thinkers- exactly what our world needs. I am just thrilled to be here.
As our teachers and staff begin to train and prepare this week, we began with a focus on joy and light. "Let your Light Shine" (Matthew 5:16) has become our instruction as well as a useful metaphor to extend our understanding of how we may best reflect our students' light. If we are joyful and filled with light, we will create a beautiful and safe place which can best draw out their individual gifts and talents. This is our goal and expectation. While I have worked in a number of international and Catholic schools, I can truly say I have never seen such a well-educated team of teachers who are so sincerely committed to nurturing their students. They are exceptional.
Stepping into a school that is so well-developed academically is an absolute honor. This year, we will seek to honor and deepen the school's amazing learning experiences. Later this year, we will begin to innovate within existing programs and deepen our understanding of how empathy and physical health impact learning. Teachers will continue to be supported in their learning through extensive professional development and I hope to extend our learning to our parent and parish community through periodic information sessions. Our new Parish Administrator, Fr. Albert van der Woerd, and I have been working closely together, meeting several times a week to build processes and strategies that make sense. We are resolved together, to move forward in peace to make St. Mark School the best Catholic school in the Archdiocese.
Since my arrival in early July, the St. Mark School community has already reached out in so many ways to graciously welcome me; I am so grateful. I have met many community members through various programs throughout the summer. You are impressive group of exceptionally talented and creative people! I look forward to meeting you all on Monday, August 26th, for the Back to School Night event.

St. Mark School is a gem, and I am excited and deeply honored to serve as principal. I look forward to a wonderful year, partnering with you all in the formation and education of your children. I so hope you will join us in our endeavor and "Let your Light Shine" too.
Warmly,
Mary Hurley
Principal, St. Mark School
Weekly Message »