Weekly Message from the Principal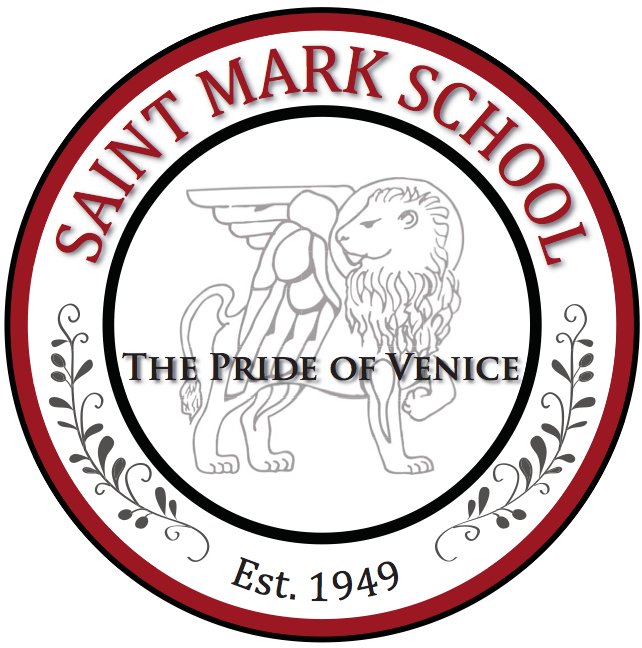 Weekly Message from the Principal,
Mary Ann McQueen
Wacky Wednesday is coming to St. Mark!
IT'S TIME TO WIN BIG! The second raffle deadline is rapidly approaching. So, how can a student participate?
Any student that turns in their (2) books for the first time
Class with the Most Improvement between 1/29/2018 & 2/12/2018*
* BONUS: Class with Most Improvement will also win 10 extra minutes of recess
Already sold your 2 books? Don't worry!! Sell ONE more and they too can
participate in "Wacky Wednesday"
*Any Student who already sold (3) books will also participate
What is Wacky Wednesday? Wacky Wednesday is Crazy Dress Day! Come to school in crazy socks, with crazy hair or backward clothes!
Dates to Remember:
Next Deadline: Extended to Monday, 2/12/2018

"Wacky Wednesday": Wednesday, 2/21/2018 (Next Wednesday is
Ash Wednesday)
Gentle Reminder:
We all signed an "Enrollment/Re-Enrollment Agreement"
Participation

in the Educational Fund and the Auction/Raffle endeavors. All families are required to sell two or more raffle ticket books per student. If they are not sold, FACTS Tuition Management will bill families.
Auction Raise the Paddle –
Our 24th Annual school auction is right around the corner, taking place on Saturday March 3rd at the Ritz Carlton in Marina Del Rey. We are excited to bring this wonderful community together to help raise money for our school.
This year's Raise the Paddle item will be focused on one project – the renovation of Saint Mark School. As one of the fastest growing schools on the Westside, we've grown 45% in the past five years, and we will see a growth of another 30 students by 2020. In order to support our population and the vibrancy of the education we provide, we need to update our facilities.
We are calling the program DIGS which stands for Development, Imagination, Growth and Strength - the areas that will benefit the most.
To learn more about what this renovation means for your children and our school, please watch this short video -www.stmarkschool.com/apps/video/watch.jsp?v=174309 .
We will share more about DIGS in the following weeks!
100% of the funds raised through this year's Raise the Paddle will go to these renovations. Our goal is to raise $50,000 for the remodel, and we hope you can help us get there!
Thank you so much!
Thanks,
Trina and Monica
Basket Making Night is on February 28, 2018
Our AMAZING auction is almost here! Please join us for one of the best nights leading up to our fabulous auction night- Basket Making!! Please use the Sign Up Genius link below and sign up if you can join us. Thanks so much!

http://www.signupgenius.com/go/10c0b44aba829a0f49-create1
LOST + FOUND LAST CALL!!!
PARENTS - Are you missing -
Uniforms
Shoes
Sneakers
Toys
Books
Sunglasses
Hair accessories
Water bottles
Lunch containers
Misc. personal items
This is your LAST CALL to claim them - check the RED BINS on the Hall Table! All items must be picked up by this Friday, February 11th, or they will be donated.

Please make sure your child(rens) uniforms are clearly labeled! Lost uniforms without a name will be donated to the Uniform Closet at the end of every week.
The Used Uniform closet is open Wednesday mornings. They sell discounted used uniforms, and gladly accept any gently used, clean uniforms. (Lands End only - no longer accepting Normans Uniforms) Thank you for your cooperation!
Health News
These past few weeks we have had many students out with the various symptoms.
Fever
Flu
Stomach flu
Runny nose
Coughing
Ear Infection
Strep Throat.
Although this week has been much better with the amount of students absent, the office would like to remind parents NOT TO BRING THEIR CHILDREN TO SCHOOL until they are 24 hours free of fever. It is better to keep other students healthy and to control spreading the virus. We have implemented as part of the routine for teacher, staff and students to wipe their tables daily until the flu season is over.
Weekly Message »